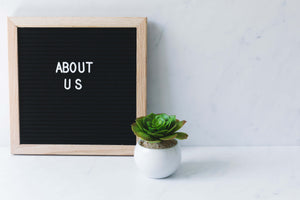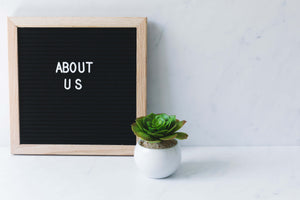 Our Story
We've been working in this field since 2010. We started with a store selling household utensils and tools. We found that we deserve to reach more people worldwide, so we worked on that and expanded our business through An online store. Rezetto is the name of our store. It stands for seven words that define our business which are :
- R (Reliable): we are a trustworthy registered company:
 ⭑ We are registered in the state of Wyoming, USA (Address 30 N Gould St Ste N.Sheridan, WY 82801) as
Rezetto LLC
 ⭑ ID: 2021-001064985
 ⭑ EIN (Tax ID): 38-4207349
- E (Exceptional): unlike others, we are exceptional in everything we do, from the quality of our products to the experience we offer to our customers.
- Z (Zillion customers): we strive always to increase the number of our customers, and we know that this cannot be achieved unless we offer good quality products and services.
- E (Expansive): we want to expand our store to reach more people all over the world.
- T (Transparency): is one of our core values. We believe that being open, honest, and straightforward with our customers about our various operations is crucial.
- T (Teamwork): we are one team, family, and spirit here in rezetto. Everyone here has a sense of ownership towards rezetto company. That is one of our beliefs and values.
- O (Obsession): we love what we do. It is our obsession to improve our customer's everyday home life.
Vision
Our vision is to create a better everyday homelife for everyone. "Make Your home more homie" is our belief here in Rezetto. So, we must take care of your daily home activities. That is where we take it upon ourselves. We want to make our customer's homelife as easy as possible.
Mission
Our Commitment is to make an easy lifestyle by introducing a kind of product that simplifies every aspect of life at home. We are continuously researching to find new problems that can be solved and new unique products. Our main goal is to be the first in the field of household products.
Customer First
Our customers are the fuel to our dream and vision, and since we have started, they are the only thing that makes us work with passion towards our goal. We want to be connected to our customers. This will not happen unless we provide excellent customer support.
Ownership
We are one family in rezetto, not staff and employers. We are one team, one family, and one spirit everyone here in rezetto has dedication and perseverance for the overall vision of our store to create a better everyday homelife for everyone. 
Quality
Quality is the most important thing in our job, which distinguishes us from others. Our products experience a quality inspection in our warehouse before shipment. We ensure that all Rezetto's products are authentic and original editions from the authorized manufacturer and suppliers and of contract-grade quality. Our dedication to quality influences every aspect of our brand, from purchasing experience to packaging, shipment, and customer service. In everything we do, we strive for excellence and quality. Our goal is to choose carefully the products we bring to you.
Responsible Transparency
Our customers trust us. Since we started in 2010, this is because of our transparency in everything we do. We believe the entire product lifecycle should be transparently communicated with our customers, from pricing to packaging and shipment timing.
Environmental Responsibility
In Rezetto, we have a role and responsibility towards the well-being of the environment, so we contribute a percentage of each sale towards planting trees in Madagascar to improve coral reef health and aid in the fight against climate change by extracting CO2 from the air.